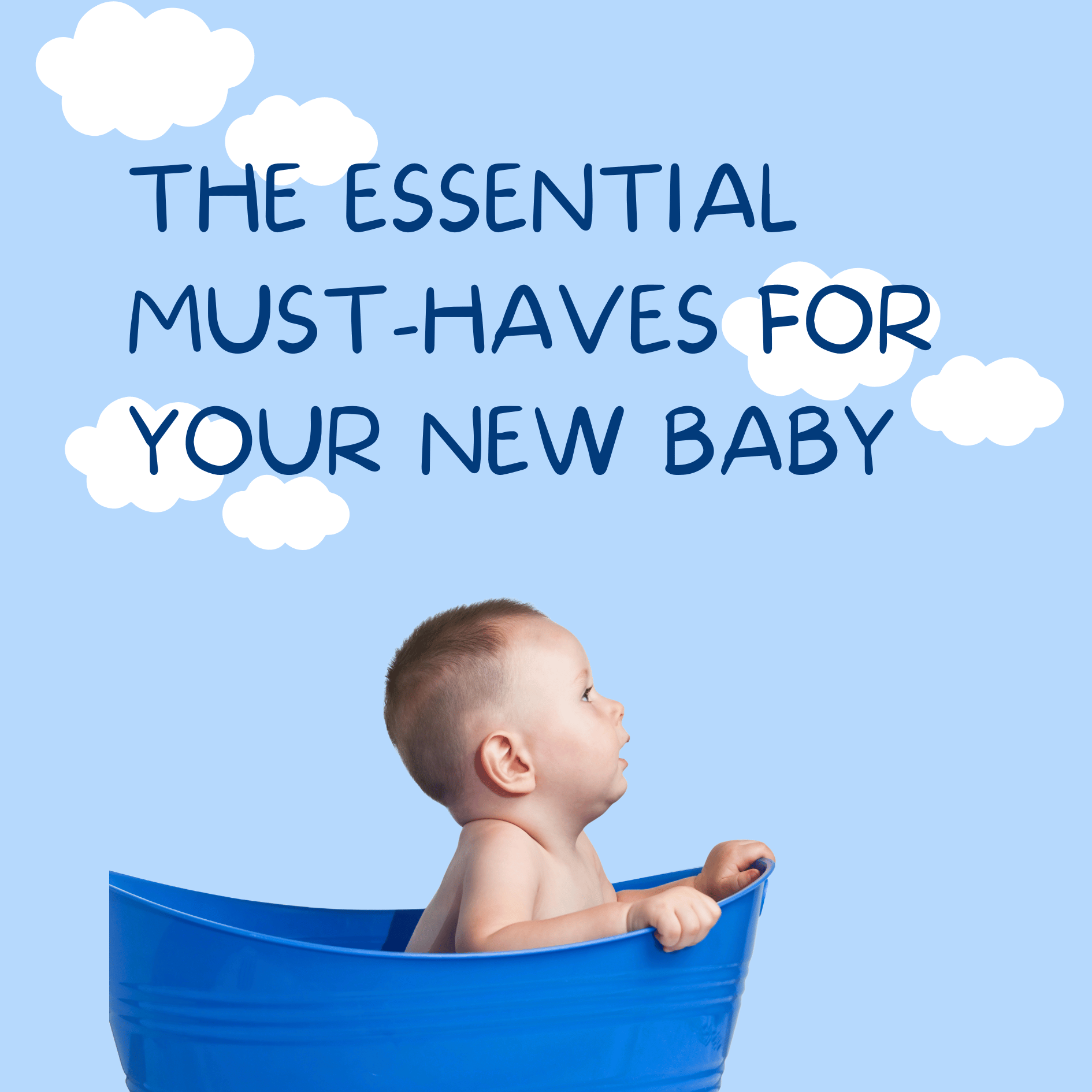 Preparing for the arrival of a new baby is an exciting and joyous time for expectant parents. To help make the process smoother, we've compiled The Essential Must-Haves For Your New Baby. This list ensures that you have all the essential items you need to welcome your little one into the world. From nursery must-haves to everyday essentials, let's explore The Essential New Baby Must-Have List to get you started with parenthood.
Nursery Essentials:
Cots or Bassinet: Choose one that will provide a cozy and safe sleeping space for your baby.
Changing Table: Make nappy changes convenient with a dedicated changing station.
Chest of Drawers: Have ample storage for baby clothes and essentials.
Rocking Chair or Glider: Create a soothing space for feeding and cuddling.
Feeding and Nursing:
Breast Pump: For breastfeeding moms, a reliable breast pump can be a lifesaver.
Bottles and Nipples: Stock up on bottles and nipples for both breast milk and formula feeding.
Nursing Pillow: Provide support and comfort during breastfeeding sessions.
Bottle Sterilizer: Keep bottles clean and sanitized.
Dummies: Essential for most babies and helps so much throughout their early years. Don't forget to check out the range we stock.
Nappies and Bathing:
Nappies: Stock up on newborn-sized diapers or consider a diaper subscription service.
Wipes: Choose gentle, hypoallergenic wipes for sensitive baby skin.
Diaper Rash Cream: Be prepared for any diaper rashes that may occur.
Baby Bathtub: Ensure a safe and comfortable bathing experience for your little one.
Hooded Towels: Keep baby cozy and warm after bath time.
Clothing and Accessories:
Onesies: Have a range of sizes and styles for everyday wear.
Sleepers: Provide comfortable and cozy sleepwear for your baby.
Swaddles and Blankets: Keep your baby snug and secure during sleep or naps.
Hats and Socks: Protect your baby's delicate head and keep tiny feet warm.
Seasonal Clothing: Consider weather-appropriate outfits for different seasons.
Health and Safety:
Thermometer: Monitor your baby's temperature accurately.
Baby Monitor: Keep an eye on your little one while they sleep.
First Aid Kit: Be prepared for minor emergencies with essential medical supplies.
Baby proofing Essentials: Secure your home to ensure a safe environment for your growing baby
On-the-Go Essentials:
Pram and Pram Caddy: Invest in a reliable and versatile stroller for outings and walks, as well as a pram caddy to store all the on the go essentials.
Car Seat: Ensure your baby's safety during car journeys.
Nappy Bag: Carry all the essentials conveniently while on the go, we highly recommend the Vanchi Nappy Bags
Baby Carrier or Sling: Keep your baby close and your hands free.
Preparing for a new baby involves a multitude of decisions, and we hope The Essential Must-Haves For Your New Baby gets you started on the right foot and ensures you have everything you need for the arrival of new baby.