Description
Heirloom Swaddles and Baby Blankets
Made from the softest cloud-like premium cotton, our heirloom swaddles and baby blankets bring a vintage elegance to your birth announcement or newborn photos. The intricate detail of the hand-woven lace edging on this swaddle adds to its allure as a beautiful keepsake for future generations. Coming in an array of enchanting neutral hues, our heirloom swaddles are as gentle on the planet as they are on your baby.
The simple act of swaddling baby helps to soothe and promote sound sleep. Our swaddles are lightweight, natural, and contain no nasties or irritants, so they won't harm bubba's delicate skin.
Perfect as a pram or nursing cover, a breezy blanket or change mat, our swaddles are an essential and stylish addition to your little darling's kit.
A wonderfully thoughtful gift for mamas, the beautiful heirloom lace-edged swaddles can also be paired with a pretty vintage bow for your little princess.
Features
Fabric: 100% premium cotton
Size: 110cm x 110cm.
Benefits: Thermal regulating and breathable, with high moisture absorbency (for sweaty nights).
Care: Due to the delicate nature of the fabric, please ensure you gently hand wash and lay flat to dry; do not bleach or tumble-dry. Lace trim can be ironed on a light setting.
 * While we try our best to display true fabric colours, they may differ slightly from images.
We also stock a range of beautiful swaddles, you can see some of them here: https://ourlittlehelpers.com.au/shop/knitted-baby-blankets/

Shipping:
The Kute Cuddles team will be shipping  your product, therefore shipping times vary to our own. Please note they do NOT have an express post option, so if you are purchasing just a disc from here, please choose the registered post option.
About the Maker:
I'm Ash, a mama to two gorgeous little boys, wife to my high-school sweetheart and creator of Kute Cuddles.
It all started when I was pregnant with my first boy back in 2015. It was a genuine struggle to find swaddles, blankets and other baby goodies that were aesthetically pleasing and long-lasting, but without the hefty price tag. My options were limited to products that were either cheap and low quality, or stylish and great quality but unjustifiably expensive. I struggled with guilt – I wanted to provide the best for my baby but also be sensible in my spending.
That's when my dream of Kute Cuddles was born. With a vision to deliver affordable luxury to mums everywhere, I wanted to create a collection of beautiful pieces that were lovingly designed and produced but didn't cost the earth.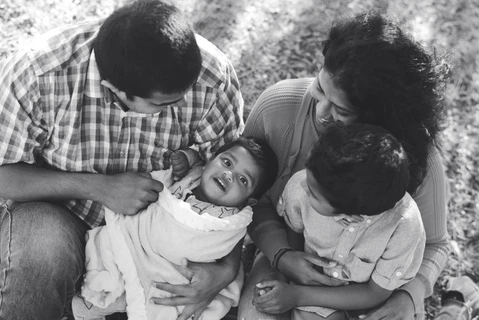 For lots of great information on how to safely swaddle your baby, check out the information here: