Description
Knitted Baby Blankets
Cosy and comfy, our knitted baby blankets are simply luxurious and perfect for those quiet snuggle times with bub.
Light and breathable, yet warm and snug, our knitted blankets are made from combed cotton, a luxurious, beautiful-quality natural fabric that is smoother and softer than typical cotton. These are heirloom pieces you and bub will love for many years to come.
Our knitted blankets come if the various styles as labelled and a variety of colours in each style.  You'll wish you had one in every colour. Perfect for gently tucking your precious bundle into their cot or stroller, or using as a comforter. Being machine washable makes life easy too. We all know mishaps can happen!
 Beautifully packaged, they make the ultimate gift for new mamas and papas.
Features
Fabric: 100% combed cotton
Size: 100cm x 90cm
Benefits: Breathable yet snug and warm
Care: Due to the delicate nature of the fabric, please ensure you gently machine wash on the cold-wash setting with like colours; tumble-dry on low; do not bleach or iron
* While we try our best to display true fabric colours, they may differ slightly from images.
We also stock a range of beautiful swaddles, you can see some of them here:https://ourlittlehelpers.com.au/shop/baby-wraps-and-swaddles/
Shipping:
The Kute Cuddles team will be shipping  your product, therefore shipping times vary to our own. Please note they do NOT have an express post option, so if you are purchasing just a disc from here, please choose the registered post option.
About the Maker:
I'm Ash, a mama to two gorgeous little boys, wife to my high-school sweetheart and creator of Kute Cuddles.
It all started when I was pregnant with my first boy back in 2015. It was a genuine struggle to find swaddles, blankets and other baby goodies that were aesthetically pleasing and long-lasting, but without the hefty price tag. My options were limited to products that were either cheap and low quality, or stylish and great quality but unjustifiably expensive. I struggled with guilt – I wanted to provide the best for my baby but also be sensible in my spending.
That's when my dream of Kute Cuddles was born. With a vision to deliver affordable luxury to mums everywhere, I wanted to create a collection of beautiful pieces that were lovingly designed and produced but didn't cost the earth.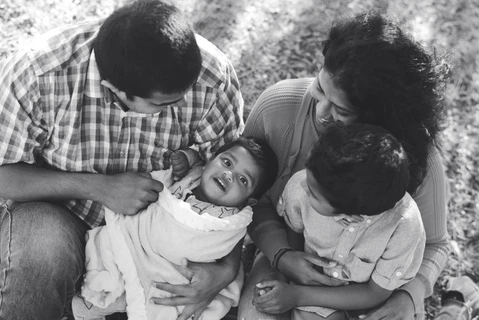 For lots of great information on how to safely swaddle your baby, check out the information here: